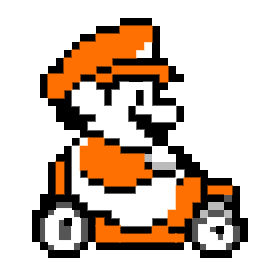 Remember all that time you spent playing Mario Kart when you should have been studying for exams? That wasn't a waste of time after all.
We are giving away a FREE cabin in 2017. How can I win this awesome prize? Well, by being the winner of the first Bongopix Mario Kart Tournament. Here's the scoop:
When and Where?
6pm, Saturday, November 12th, 2016 @ THE COMMON ROOM.
How Do I Enter?
Come up for the weekend! We have Retro Cabins and Bunk Rooms. Normally we only use Airbnb but since we are reaching out to our fans directly please contact us via facebook or instagram to reserve your spot in the tournament.
Which Mario Kart?
We will be using the N64 version of Mario Kart.
Tournament Structure?
1. Battle Mode. The best performers in Battle Mode get to choose their racing character first.
2. If we have 2-4 teams then the tournament will be one Grand Prix race (4 races in total). The racer with the most points wins. If we have 4+ teams then we will end up racing 2 GP's: a "qualifying GP race," followed by the final GP. The racers with the most points in the qualifying GP will participate in the final GP.
3. In the event of a tie the two remaining racers will do one "head-to-head" race.
Team Rules?
1. You MUST have a team name. Costumes are encouraged.
2. Only 2 people per team.
3. Either team member may race, but you CANNOT switch players in the middle of a race.
Prize Details?
The winner of the tournament will get 2 free nights (maximum 2 people) at any of our one-bedroom retro cabins (MewTwo, Hyrule, or Ken's). The winner may book their stay on any days between Victoria Weekend and Thanksgiving 2017. The value of the prize is $260. The winner may use their prize as a "credit" towards a 2-bedroom cabin. Extra person fees apply (the prize is for 2 people free). The prize can only be claimed by the winner of the Mario Kart Tournament (the prize cannot be sold, gifted or auctioned off)