Winter is when Algonquin is most wild.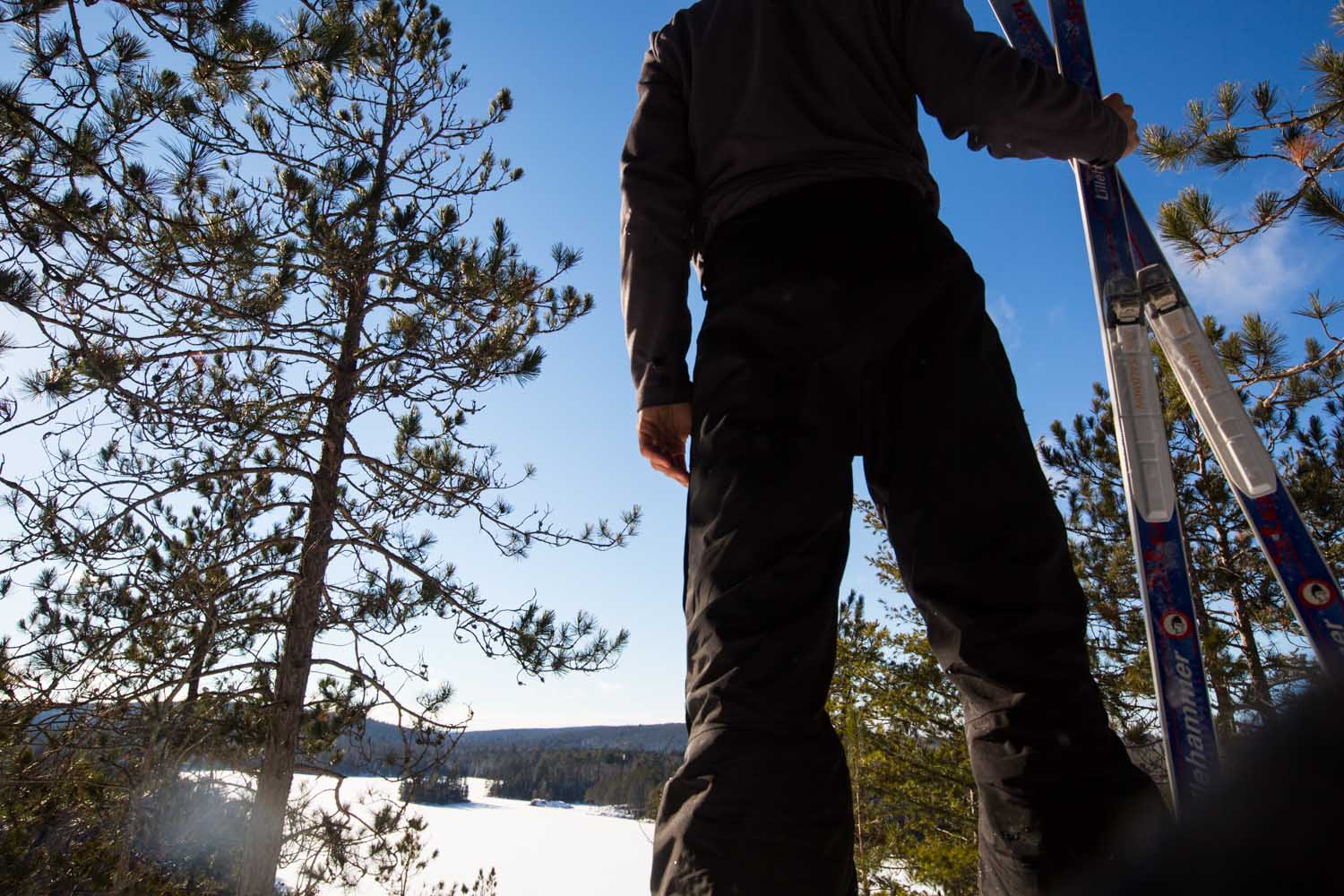 Choose the best Algonquin winter adventure for you.
Our trip guides are divided into 3 different classes of difficulty:
Beginner, 1-2 hours
If you're brand new to Algonquin in the winter then I strongly recommend that you start with an easier experience. These trails are short, very safe, easily accessible, and are used frequently. At times snowshoes aren't completely necessary since these easy trails get "packed down" because of constant foot traffic. These trails do not ascend any significant elevation so they are very relaxed and casual. You don't need expert equipment to finish these trails.
Intermediate, 3-5 hours
Algonquin's intermediate trails are great for outdoors-confident people that are looking for more adrenaline, a physical challenge, better views, and better wilderness isolation. These trails are longer than the easy trails, and they also ascend elevation so you're treated to scenic lookout views from cliffs. I would recommend entry level equipment on these trails, either snowshoes or ice hiking crampons. These trails are more physically demanding than the easy trails.
Advanced, 5-7 hours
Algonquin's advanced trails are physically demanding, strenuous, and long. These trails are used less frequently. Snow tends to be deeper, making travel slower and more exhausting. Many of these trails have limited access and are more remote. This means that your vehicle will be parked further away from the actual start of the trail. Emergency services will have a harder time rescuing you. The advanced trails are for athletic, well prepared, and outdoors-confident people only.
Beginner Winter Trails
Perfect for Algonquin winter newbies looking for a casual winter experience
Winter Intermediate
More challenging trails, requires some better gear
Winter Advanced
Strenuous, long, remote. Well equipped and prepared experts only.