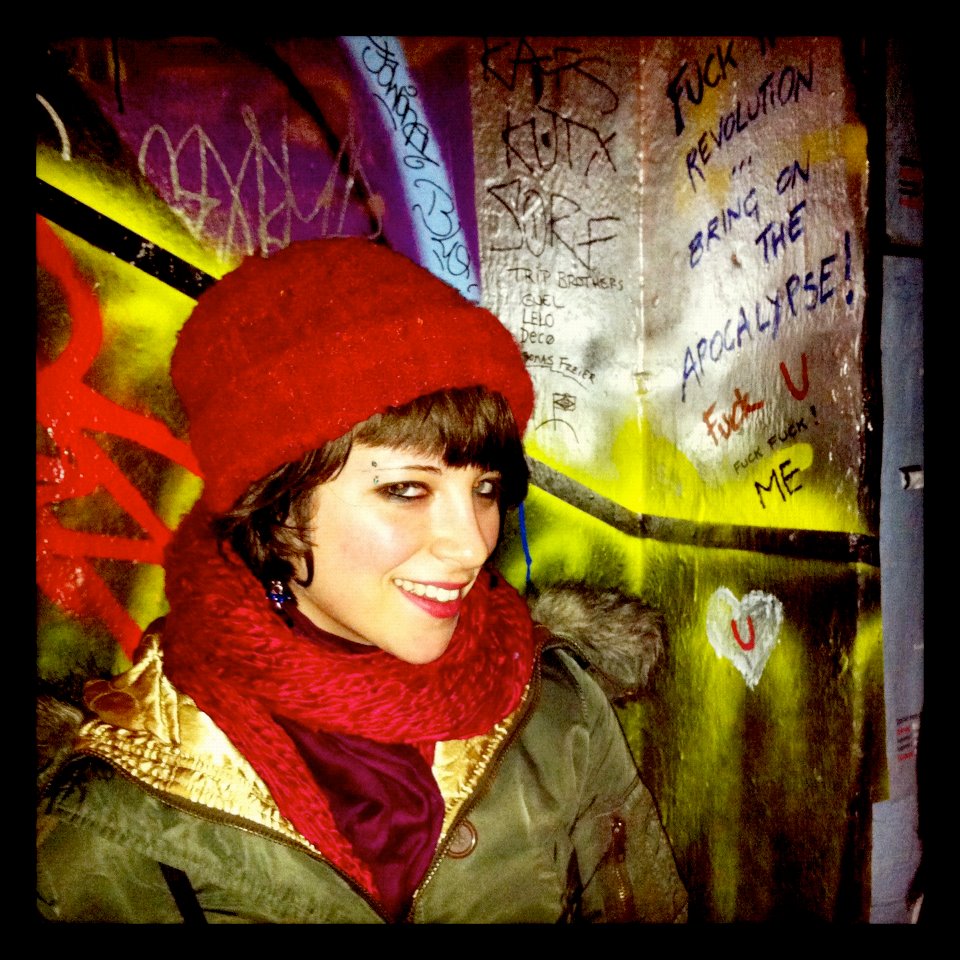 [My style is] completely f**king insane, completely busy.
Really detailed, colourful, and surreal. And vaguely hallucegin inspired.
Back in the early summer of 2014 I began searching for an illustrator with "a twisted sense of reality." I needed someone to create an epic Bongopix poster – a "disaster wedding" inspired by Green Day's Dookie album cover. All I needed was the right person to bring it to life. Through social media I received several referrals and reached out to a few artists, although by the luck of the draw it was a completely RANDOM twitter shout-out that turned out into the commission that is now the face of the Bongopix homepage.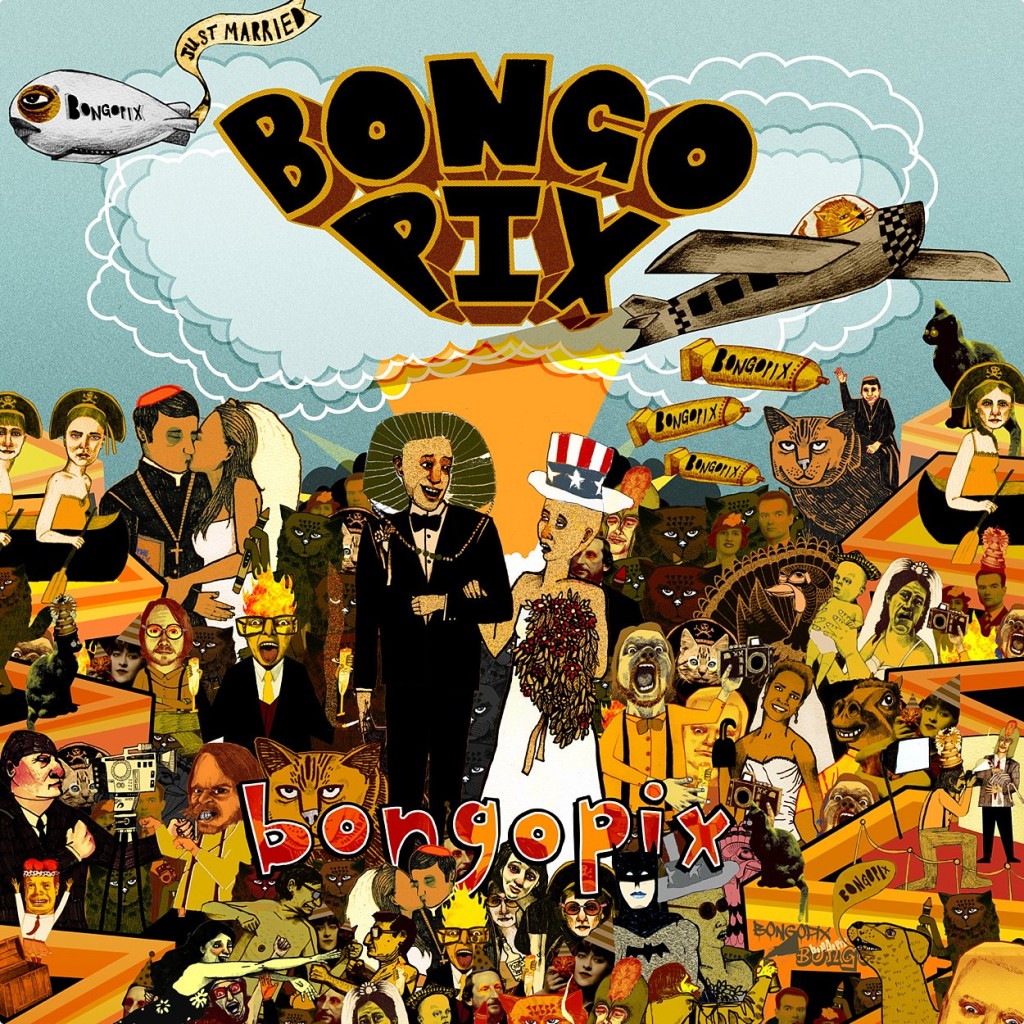 Dear world, please meet Rebecca Hendin. She is an illustrator based in London, UK. Upon reviewing Rebecca's website (http://www.rebeccahendin.com) I had a great feeling that her artistic style would fit well with everything Bongopix. And besides, she has an affinity for walruses, seals, and sea lions.
"It was one of the more hilarious briefs because when you sent the list of everything that you wanted in the illustration I was just like, this is amazing. I had never seen such a comprehensive list of strangeness that goes into one piece."
Commissioning an illustration was a wonderful experience. All of a sudden I found myself on the other side of the table. I became a client waiting for a creative person to do something for me… normally brides are waiting for me to turn around their wedding photos! Although I provided Rebecca with a list of ridiculous details to include in the poster, I emphasized that I wanted her to use her own unique style for the illustration – rather chorionic gonadotropin than simply tell her to replicate the Dookie poster. You can listen to our podcast interview below.



If you'd like to skip ahead to any specific questions, feel free to consult the timeline of questions below:
00:35 – Born in the U.S., currently living in the UK?
01:05 – Tell me about your big North American road trip!
01:25 – Impressions of Canada?
01:45 – You like the UK?
02:00 – What's it like being an American in the UK?
03:05 – Are you developing a new accent?
03:30 – Does travel inspire you?
04:35 – Were you able to draw as a kid?
05:25 – At what age did you realize that you wanted to illustrate for a living?
06:15 – Although you're a self-employed artist, do you also have a side job, or are you purely freelance?
07:20 – How do you describe your style?
08:00 – Can I ask you some questions about the Bongopix "Dookie" poster?
08:40 – Did you enjoy this Bongopix assignment?
10:00 – Rebecca asks: why did you commission an illustration to advertise a photography company?
11:25 – As an illustrator, what do you think about the Bongopix Nightmare drawings?
12:20 – In the Bongopix "Dookie" drawing, who is the girl holding the cat?
13:25 – All of the other photographs in the drawing are used from Victorian archives?
14:10 – How many hours did it take to complete?
15:00 – Discussing the texture of the illustration, sparkle details, etc.
15:45 – Did you stalk me in order to get a better understand of the Bongopix brand?
16:50 – How did you choose the bride and the groom that are in the foreground underneath the "Bongopix" explosion?
17:50 – Is the bride with the Uncle Sam hat a zombie or is she brain dead?
19:15 – What's the wedding photography/photobooth scene like in the UK?
20:40 – Discussing photo booths.
22:00 – Where did the giant Rob Ford head come from?
23:50 – What are your upcoming illustration projects?
25:30 – Why do you like walruses and whiskered creatures?
26:00 – Do you doodle in your spare time, what do you draw for fun?
27:15 – Just to backtrack a bit, so you do all of your work at your office/studio?
29:00 – Discussing home office vs. doing creative work in a shared studio space.
30:30 – What do you think about the fact that photographers "push buttons" to create whereas you actually use your hands to create?
32:30 – Discussing photography vs. illustration
33:40 – Can everyone in the world learn how to draw?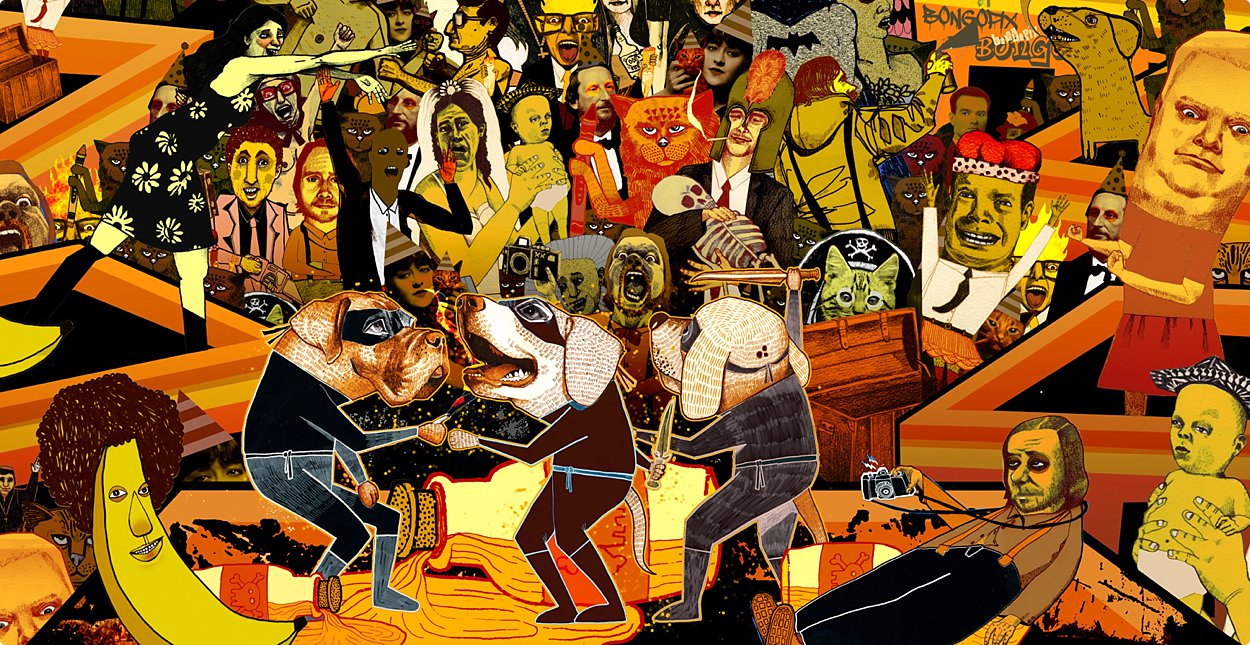 If you can appreciate a rich imagination, be sure to check out Rebecca's website, Twitter, Facebook, Blog, or Vimeo. To see all previous Bongopix podcast episodes, click here. Thanks for listening!